Whilst developing the 'drag and drop' system, the concept of cards was introduced as a toolkit to physically represent world characteristics.
During the TILT activity, four characteristics of the world could be determined, which then translate into four world cards.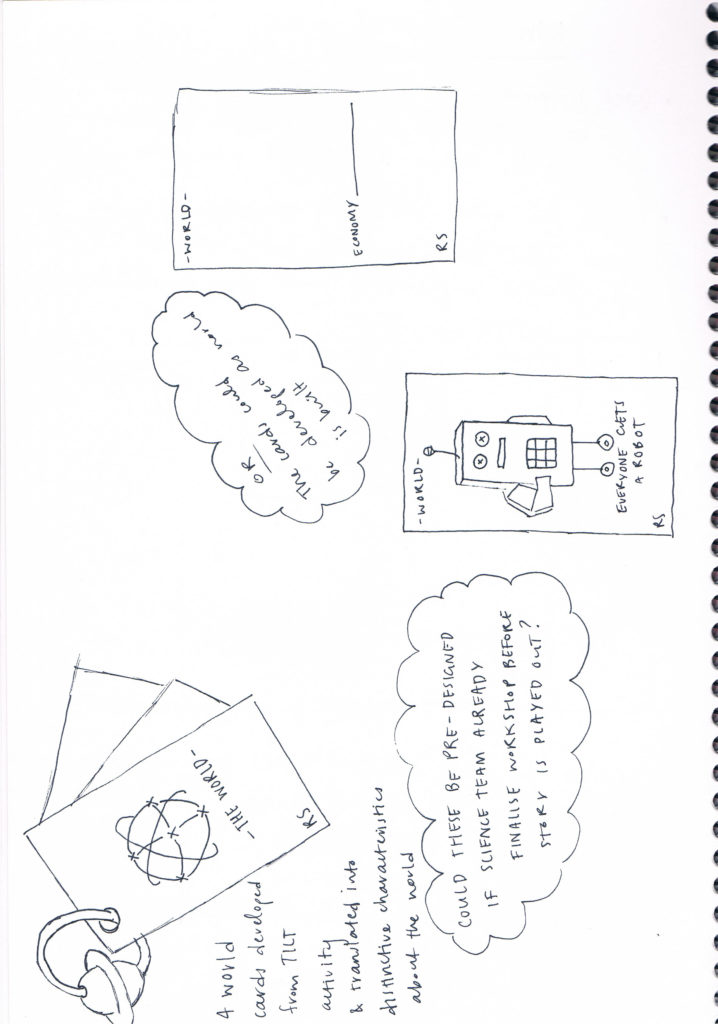 Cards could be grouped together for each of the categories in the system. A symbolic object attached to a keychain could keep the cards together, and work as a tangible game artefact.